How Much Does a Phuket Photographer Cost?
Wedding Photography and Videography Investment
   Whatever the event Daniel Baci Photography will be sure to have a suitable Thailand photography or videography package to suit your needs and desires for your Thailand or Asia destination wedding. Our main priority as a business is transparency and customer care and so we strive to provide our customers with a clear picture on exactly what to expect when the time comes. So how much does a Phuket photographer cost?
( SEE HERE THE AVERAGE COST OF WEDDING PHOTOGRAPHY )
Typical costs:
Wedding photography can be broken down into four basic categories: budget, moderate, upscale and luxury. Budget photographers run from under $1,000; moderate photographers average between $1,000 and $3,000; and upscale photographers between $3,000 and $5,000. Luxury weddings photographers average between $5,000 and upwards of $10,000.
For those on a very limited budget, consider asking a friend or relative to take ceremony photos with a digital camera. Don't rely on someone who is participating in the ceremony, such as a sister or father.
*Because Daniel live's in Thailand where costs of living and doing business are about 30% cheaper he is able to charge a bit less than what you would pay back in your home country for the same quality.
The photography industry is most certainly an incredibly competitive one and so you will find that you're never short of companies or freelancers here in Koh Samui, Phuket etc. to choose from, however finding the right fit for you can be a tricky process – as often you will find that many are rather vague when it comes to their rates and prices.
This is why we have set up a number of different comprehensive packages for our customers to choose from when deciding exactly how they would like their event to be covered. For more information on any of our packages simply have a browse through our website and you will be sure to find the most suitable option for you. On each of these individual pages you will discover all of the rates and details required to make an informed decision, rendering you comfortable and at ease knowing that everything will be handled promptly, professionally and at an affordable cost.
It is not uncommon to find a number of hidden and unforeseen costs when rolling with a freelance photographer and this can be a terribly frustrating process at times. Daniel Baci prides himself in providing an outstanding and top-quality service in an honest and up-front manner. What you see is exactly what you get so you can rest assured that you are in safe hands and that your event will be handled with the utmost care and finesse.
Make your day all the more special and capture those beautiful moments for you, your family and friends to cherish for generations to come. Over time, memories slowly begin to fade, though a photograph will forever serve as a reminder of the good times shared. If you have any questions or queries whatsoever, then please do not hesitate to ask – we're always more than happy to help!
Photography packages range from $700usd – $3500usd depending on coverage and the amount of photographers/assistants you require.
Coverage starts at as little as 2 hours and all the way up to 12 hours.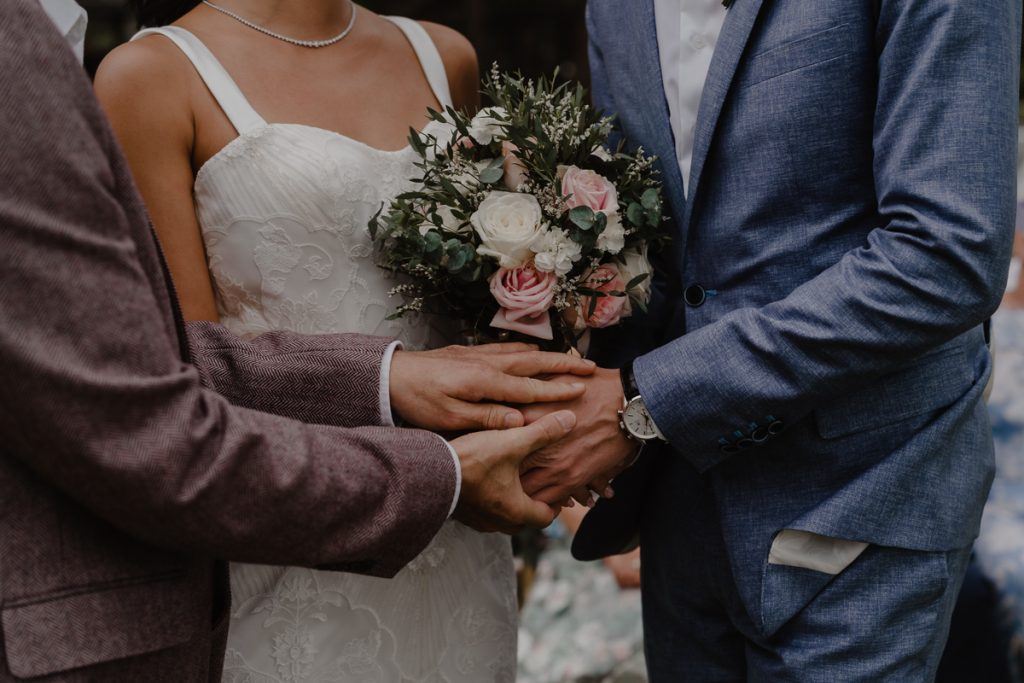 How Much Does Thailand Wedding Videography Cost?
Videography packages range from $1500usd – $3500usd depending on coverage and the amount of videographers/assistant you require and any video enhancements you'd like to add.
Here is a good read about the average cost of a wedding videographer
A basic package, which is best for couples who just want to be able to watch the wedding ceremony in the future, costs between $400-$900.
An enhanced package will run from $900-$1,200 for coverage of the ceremony and reception.
Deluxe packages, for couples who want different angles of their ceremony and reception with some on-screen titles and music, cost between $1,200-$1,900.
Couples who want their wedding video to be viewed like a professional movie or documentary on DVD, with interviews and special effects will likely opt for a premium package, generally run $2,200-$3,200.
Luxury packages run from $3,500-$6,000 and higher, and are best for couples who want every part of their wedding captured, from the rehearsal through the final song at the reception, edited like a documentary or movie.
For those on a very tight budget, a friend or relative with a good video camera should be able to capture the important moments at a minimal cost.
Pre-wedding photography cost
Pre-wedding photography packages start from $400 for 2hrs and upto $1800usd for a full 8 hours. Pre-wedding packages include transportation to locations (not hotel pick up) and edited photo selects delivered via media share. 
Family photography costs
Family photography starts at $400usd for 1 1/2 hours and upto $1200usd for 6hrs. Custom packages on request.
"NEW PACKAGE" – The Wedding Trip
A NEW custom package where Daniel will tell your whole wedding story, he will photograph you the day(s) before the wedding like a documentary.
1- Pre-wedding – Capture you greeting friends and family arriving, your ceremony rehearsal (if any), a few portraits or any activity's you may have planned (max of 4 hours) the day(s) before.
2- The wedding day –  There isnt really a time limit here so its TBD what's possible so Daniel will start documenting the day starting early in the morning if you wish and all the way to the late night party till he thinks he's got enough material. (comes with 2 photographers)
3- Post wedding – Daniel will capture a few hours (4 hour max) on the day(s) after (or a couple days after) the wedding to maybe capture your goodbyes to all the guest who have traveled so far or/and any other family activities you may have post wedding or even a trash the dress shoot!.
This package is a complete wedding story documentation, remember its not just a wedding its "your destination wedding" and destination wedding means a trip away from home with your closest loved ones, a once in a life time opportunity and experience. Capture the whole destination not just the ceremony and dinner, memory's of these moments will fade in time but with photography these memories will never fade and will never get old!. Package for this is "Contact me"
Remember hire Daniel Baci for both Photography & Videography and get a discount on the retail prices above!.