Destination Weddings in Thailand
   Thailand is a popular destination for weddings, and it's not hard to see why. The country is home to some of the most beautiful beaches in the world, and its culture is rich and unique. If you're thinking about having a destination wedding in Thailand, here are a few things to keep in mind.
Why Thailand?
There are many reasons to choose Thailand as a destination wedding location. First, the country is absolutely beautiful, with stunning beaches, lush jungles, and magnificent temples. Second, it is relatively easy and affordable to get to from most parts of the world. Third, the Thai people are incredibly friendly and welcoming, and they will go out of their way to make sure your wedding is perfect. Fourth, there are numerous professional wedding planners in Thailand who can help you plan and execute an unforgettable event. Finally, Thailand is simply a great place to celebrate your love!
Venues in Thailand
When deciding on a venue for your destination wedding in Thailand, there are many factors to consider. The first is of course the location – you'll want to choose a venue that is convenient for both you and your guests. If you're looking for a breathtaking backdrop, Thailand has no shortage of stunning beaches and lush jungle landscapes.

If you have your heart set on a beach wedding, there are plenty of beautiful venues to choose from. For something truly unique, consider tying the knot at an exclusive private island resort. If you're working with a tight budget, there are also many public beaches that offer stunning scenery without the hefty price tag.

If you're envisioning a more traditional Thai wedding, there are Buddhist temples located throughout the country that would make an ideal setting. Or for a more intimate affair, consider renting out a villa or planning a small ceremony at your hotel.

Wherever you decide to tie the knot, Thailand is sure to provide a beautiful and memorable setting for your destination wedding.
How to Plan a Destination Wedding in Thailand
If you're considering a destination wedding in Thailand, congratulations! Thailand is an absolutely beautiful country with so much to offer couples looking to tie the knot. But before you start booking your flights and packing your bags, there are a few things you should know about how to plan a destination wedding in Thailand.

First and foremost, you'll need to decide what kind of wedding you want. Are you looking for a traditional Thai ceremony complete with Buddhist monks or a more modern affair? Once you've decided on the type of wedding you want, start researching venues. If you're set on getting married in Bangkok, there are plenty of gorgeous hotels and resorts that would be perfect for your big day. Or, if you're looking for something a little more unique, consider getting married on one of Thailand's many stunning beaches.

The next step is to start thinking about your guest list. If you're planning on inviting a lot of people, keep in mind that travel can be expensive and some guests may not be able to make the trip. That being said, don't feel like you have to invite everyone you know – sometimes smaller weddings can be even more special.

Once you have your guest list sorted out, it's time to start thinking about the details of your big day. Will you need transportation for your guests? What kind of food do you want to serve at your reception? These are all important questions that need to be answered before you can start booking everything.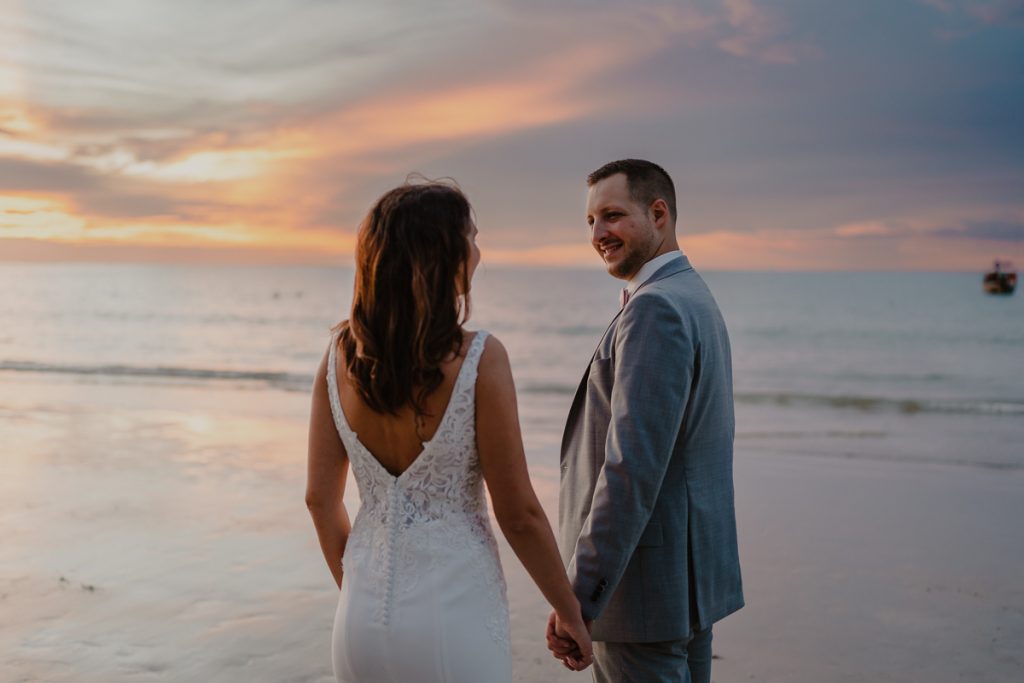 Hire a good Thailand wedding photographer
Chances are if you are reading this you have found me, I am a professional Thailand wedding photographer since 2011. I have shot over 300 weddings here in Thailand in destinations such as Phuket, Koh Samui, Krabi, Khaolak and many abroad including Maldives, Bali, Hong Kong, Sri Lanka, America and Italy. Below you can find some of my photo galleries from the past 10 years.